Our Services
The idea behind this trip is to have maximum time in blue water. We bring everything out to you so that you don't have to do the 2 hour ride there and then another 2 hours back. The blue water is within minutes of Montuosa.
The boat
We use a 30' center console with twin 200HP Yamaha outboards. The boat is equipped with a VHF radio, compass, fire extinguisher, first aid kit/trauma pack, fish finder, compass, GPS and T-top. All of our radio equipment is modified to have a range of 100 miles. Safety is a priority.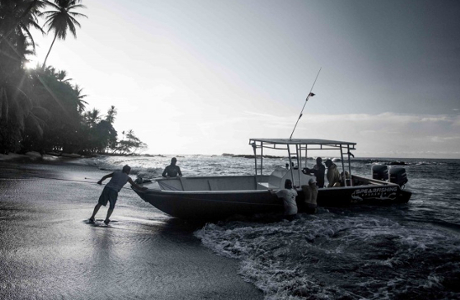 Group Size
We only accommodate up to 5 spearos per boat. The reason for the group size is due to the fact that we want to provide the best service we can despite the remoteness of the island. Under rare circumstances we will allow a 6th diver on the boat.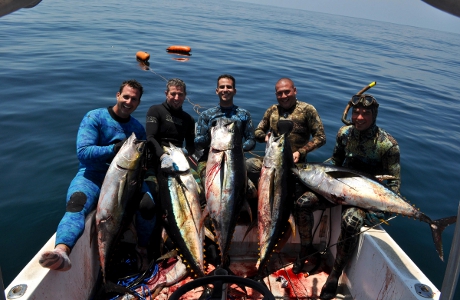 Accommodations
Montuosa is a protected island that must stay pristine. For this reason, we get to camp on the island. You don't have to worry about the fuss of setting up camp. The camp will be set up and ready to go upon arrival. The tents have no-see-um proof mesh, blankets, a pillow and air mattress.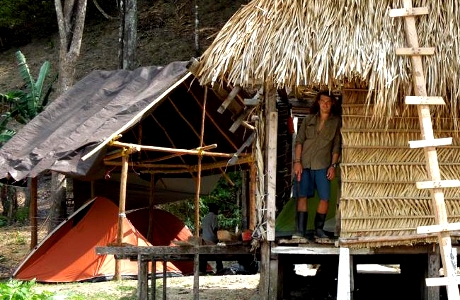 The Food
Three meals a day will be provided by your very own personal cook. Due to the location of the island, meal selection must be made prior to the trip. It will also be beneficial to notify us of the type of drinks and snacks that would be desired from the group. We can accommodate most diets.